Platform
The Arkhia Platform is your Control Station to Arkhia. Log in to
General info over the usage of your service.
Create/Manage new projects & access your API keys.
Understand your request usage, network health, statistics.
Navigate Arkhia APIs and response datasets with Workbench
Manage your profile/ subscription/ 2fa and AutoScale.
Estimate your costs with Estimator
Our dashboard is being upgraded weekly, so more to come!
info
Our stats are dynamically updated so it's a great complementary tool as you develop.
Welcome page​
Landing page is where the main action items are found for your experience with the Arkhia platform.
Welcome title
Metric usage
General information/updates
Access to documentation and resources
Information banner to confirm your email account
---
Projects​
Projects Listing
Have an overview of the projects you currently own in your subscription.
Click the Manage button to navigate into the details.
Project Details
GENERAL INFO

Update your project name and description

SECURITY

Get your API KEY to tap into Arkhia infrastructure

SERVICES

Network (Mainnet & Testnet)

REST API

HCS - Hedera Consensus Service through gRPC

JSON-RPC Relay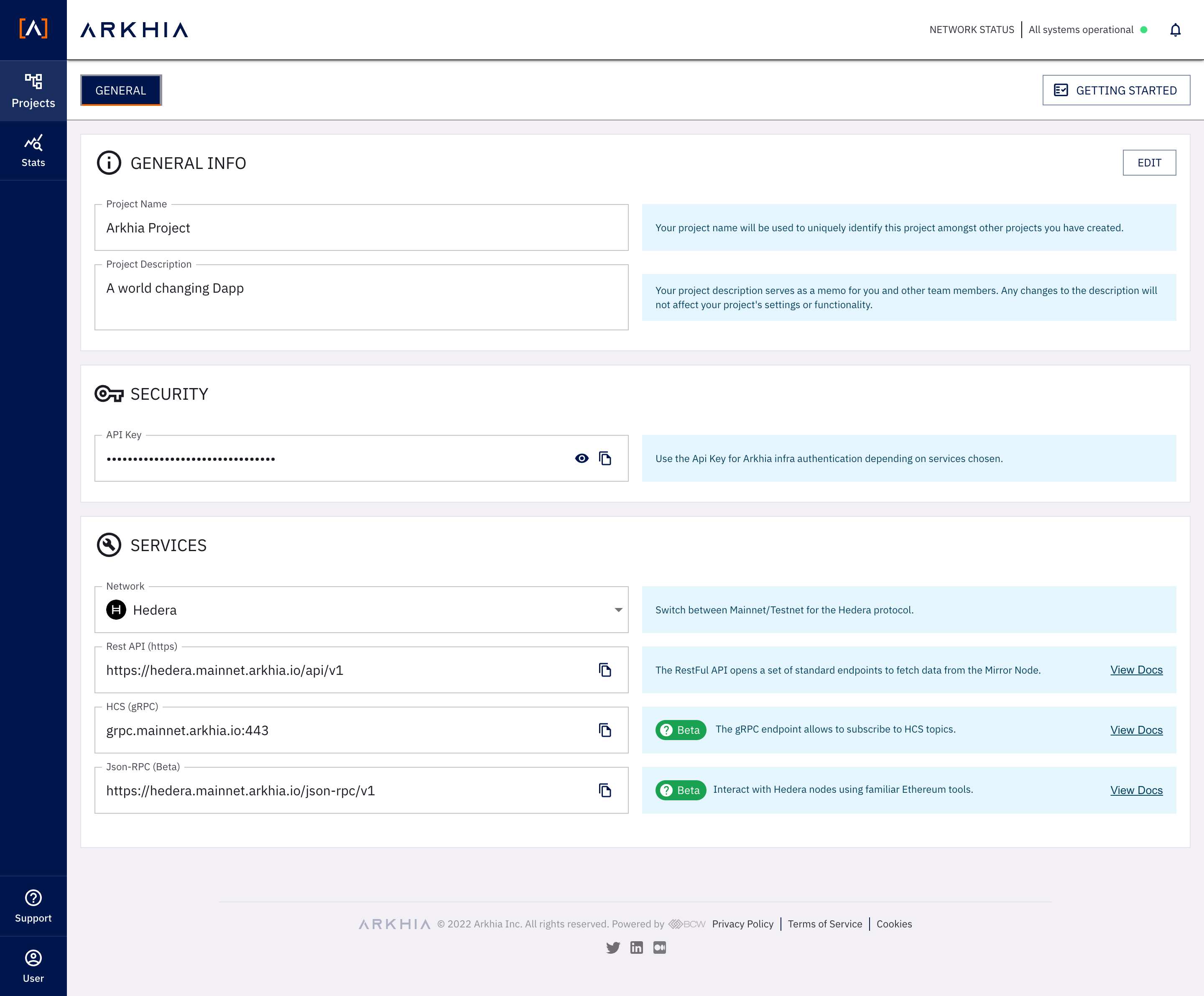 ---
Stats​
Stats give you statistical information over how your subscription is being used.
User​
Subscription based information. Team and Cost Estimator are features coming in soon.
Navigation Bar
Basic Info
Security